: Gauge Industrial and Environmental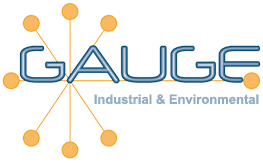 Workplace and Personal Noise, Dust, Vibration and Odour Testing
We provide noise, air, odour and whole-of-body vibration testing of the workplace using monitoring equipment and methodology compliant with the appropriate standards, and provide advice on appropriate personal protective equipment or control measures.
The testing suite includes personal noise (badges) and personal air (static pump testing) monitoring.
Statistical Health Reports
Gauge Industrial and Environmentalprovide clear, simple health and safety reports based on good science and efficient monitoring.

Brisbane Office
Address: 213/10 Pidgeon Close
West End QLD 4101
Postal: P.O. Box 5724
West End QLD 4101
Telephone: +61 (0) 408 741 723
Email:

Sydney Office
Address: 10 Victory Ave
Camden NSW 2170
Telephone: +61 (0) 404 951 681
Email:

Mackay Office
Address: Unit B02 Harbour City,
Central Harbour Road
Mackay QLD 4740
Telephone: +61 (7) 4953 1770
Email:



© 2023 Gauge Industrial and Environmental. All Rights Reserved.
Website Design by The Web Hub