: Gauge Industrial and Environmental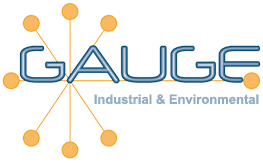 Chemical Product Development
Gauge Industrial and Environmental enable clients to convert their ideas to commercial reality. We develop new chemical products and formulations, conduct laboratory and field trials, source the most suitable manufacturing facility, complete regulatory documentation and approvals and assist our clients to demonstrate their products' benefits to their target markets.
We work with both local and international chemical suppliers and manufacturing facilities to assist our clients to penetrate different markets globally.

Brisbane Office
Address: 213/10 Pidgeon Close
West End QLD 4101
Postal: P.O. Box 5724
West End QLD 4101
Telephone: +61 (0) 408 741 723
Email:

Sydney Office
Address: 10 Victory Ave
Camden NSW 2170
Telephone: +61 (0) 404 951 681
Email:

Mackay Office
Address: Unit B02 Harbour City,
Central Harbour Road
Mackay QLD 4740
Telephone: +61 (7) 4953 1770
Email:



© 2023 Gauge Industrial and Environmental. All Rights Reserved.
Website Design by The Web Hub